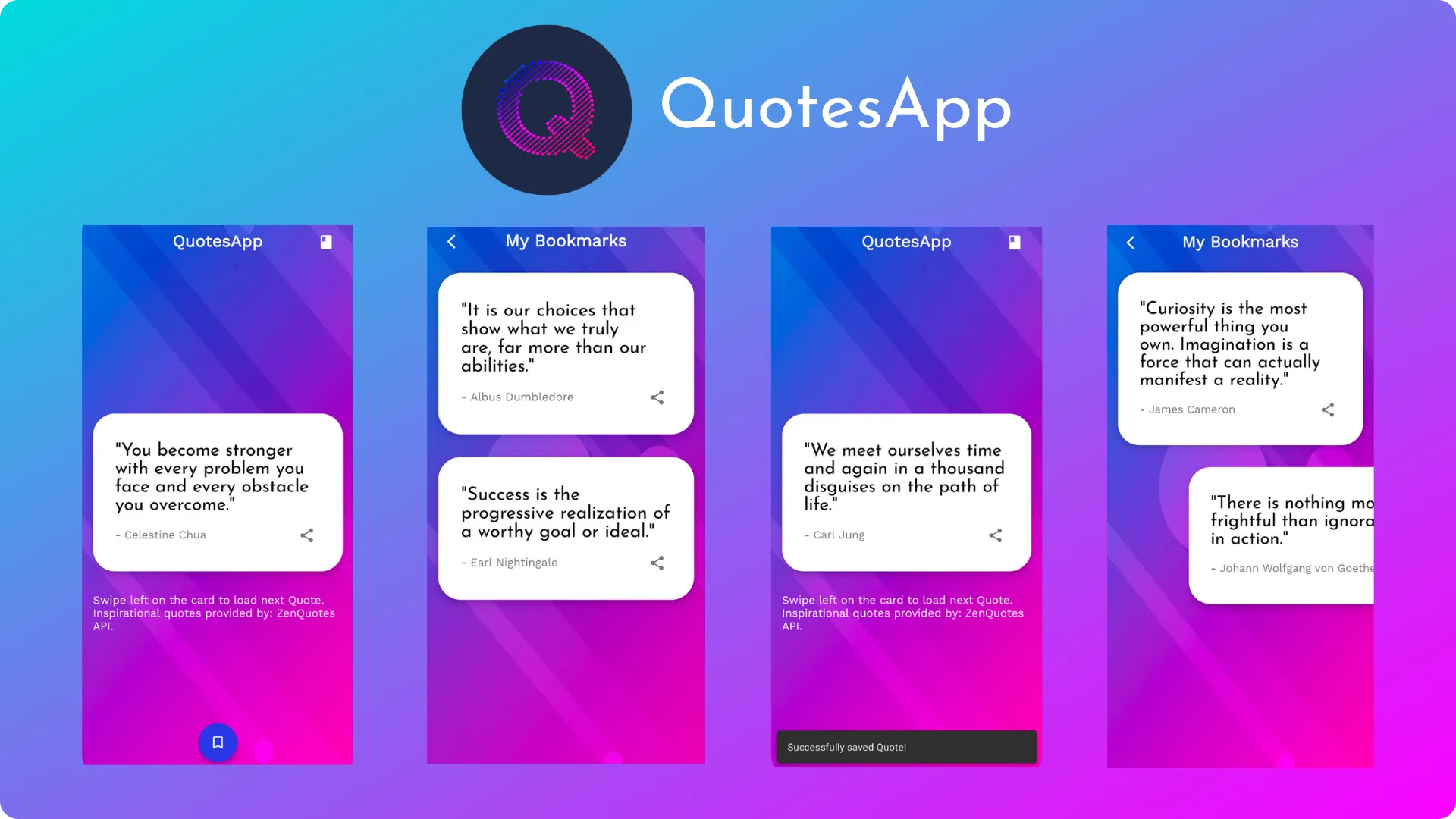 Quotes App
A Quotes App with a cool swiping UI. Allows bookmarks and sharing beautiful images of quotes.
Details
Watch v2.0.0 insights shorts video (<1 min long)
Exciting features inside the app:
Read quotes in an elegant swipe user interface. Read more on how it's built.
Long press a quote to copy it to clipboard.
Bookmark quotes for later reference. Quotes are stored locally for offline access.
Generate a beautiful image from the quotes and share to your social media apps.
Sends a daily dose of motivation from the app through notifications.
Cool transitions and animation affects, which makes navigation interactive.
Tech Stack
This app is developed using Kotlin with the MVVM pattern. It uses the latest android recommended development principles.
Here's a list of tools and frameworks this app uses:
Material Design
Android LifeCycle Components
Room Database Library
Kotlin Extensions and Coroutines
Retrofit Library
Android Navigation Components
WorkManager